Find the perfect Father's Day gift!
Father's Day is just over a week away on the 19th of June and it's the perfect time to show your Dad you're thinking of him.
Father's Day is about honouring the male role model in your life and is actually an American tradition. Unlike Mothering Sunday, Father's Day is not a traditional Christian holiday and its origin is a lot more modern. The first Father's Day was recorded in 1908 when a Church in West Virginia held a special sermon to honour fathers who had passed away. The following year, a local woman made it her mission to make it a nationally recognised day and it slowly spread across the United States. However, it was never as popular as Mother's Day and it took until World War II for it to really take off. In fact, it wasn't official until 1972 when Richard Nixon declared it a national holiday. By this time the United Kingdom was already celebrating Father's Day every year.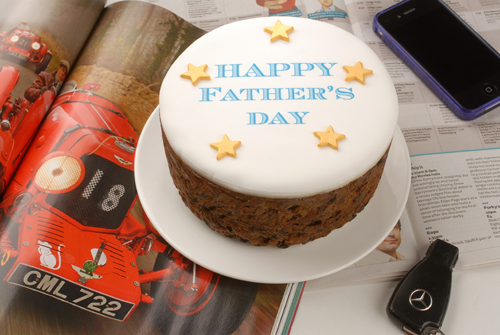 So, what should you get your dad to celebrate?
If you're not sure what to get your dad or need a last-minute treat delivered straight to his door, you're not alone! It can be tricky to think of gifts for Father's Day so we've put together our top 5 cakes we think make the perfect present.
Treat your dad this year, make sure you order by Wednesday the 15th June for delivery in time for Father's Day next weekend.